A3 - The Plot
Artists Goldin+Senneby bought a plot of land as part of their commission for "Landed (Freeman's Wood)".  They use this land as a stage from which to present ideas about landownership.  
A3 - THE PLOT presents an estate agent's 'For Sale' details for this small plot of land in Kent, in the south of England.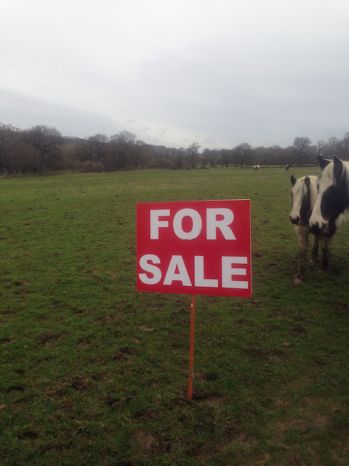 ---
 In 2016, Goldin&Senneby produced a stage model of the plot, which was exhibited in Stockholm.
---
Goldin+Senneby
Simon Goldin and Jakob Senneby are based in Stockholm. Their art work is concerned with financial and bureaucratic systems. They address global finance and the economic issues and injustices of recent years. Their projects create a complex structure in which multiple voices of actors and agents are presented, while the artists choose a position of absence, reflecting the public absence of the wielders, manipulators, and systems, of social and economic power, e.g. landowners.